A few months ago,
I shared the idea
that God never intended to ever have a priesthood - where human beings stood between Him and His people. Such systems are always based on paganism, and any church or religion that insists that it is necessary to have a priest stand between humans and God are engaging in anti-Christ methods. We are all priests, Peter tells us (1 Peter 2:9), and Jesus is our High Priest (check out the whole book of Hebrews).
So when we insist that we must go to another human being and have them intercede on our behalf with God, we are not only denying the priesthood of all believers, but we are engaging in anti-Christ behavior. We are saying that His mediation is not sufficient.
I came across something interesting this morning in my devotional time that further supplemented this idea. I just happened to be going over this idea again in the Bible, and I noticed that in Exodus 19:22, God instructed Israel to "let the priests who come near the Lord consecrate themselves, lest the Lord break out against them." I was a bit confused by this idea because this instruction was given before Israel told Moses to speak to God for them, and before God evidently relented and set up the priesthood in Exodus 28. It was my contention that God only allowed for a priesthood in Exodus 28 because Israel wouldn't talk to Him themselves in Exodus 20. But here we see, in Exodus 19, that apparently there was already a priesthood.
But I was amazed to discover that prior to Exodus 19, the only mention of the word "priest" in Hebrew (
cohen
) is in reference to pagan priests. Joseph marries Asenath, who is the daughter of the priest of On (Gen 41:50); and Moses marries Zipporah, who is the daughter of Jethro, priest of Midian (Exo 3:1). These two individuals are the only ones who are said to be priests, prior to Exodus 19, with the exception of one other person. Melchizedek, king of Salem, is said to be a priest (Gen 14:18), but Hebrews clearly shows that Melchizedek was a "type" of Christ (Heb 5:6).
Thus, what I am led to believe is that when God spoke of priests in Exodus 19:22, He was talking about pagan priests. Israel must have had their own pagan priests, and this is why God was very specific about these priests consecrating themselves before approaching Him, "lest the Lord break out against them."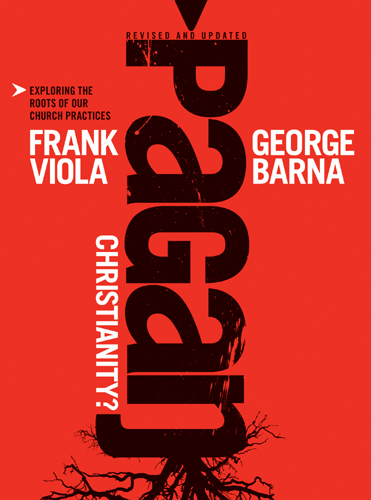 What is even more interesting is what I also overlooked in my previous post. When Peter announced in his first epistle that we are all priests, he wasn't coming up with anything original. Exodus 19:6 already announced this. There, when God first leads Israel to Sinai and is trying to reassure them of His covenant promises to Abraham, Isaac, and Jacob, He says to them, "And you shall be to Me a kingdom of priests, and a holy nation." Thus, right from the beginning, God indicated to them that He wanted
all
of them to be their own priests. He wanted to come to the people directly. But, of course, they would hear nothing of it, and it took some 1400 years for God to finally bring them back around to the reality that He wanted to fellowship with them directly.
Sadly, the "priesthood" of all believers only lasted for a couple of hundred years, at best, and then it went into hiding again until the Reformation. But I wonder if it has gone into hiding again since the Reformation. A book I am reading,
Pagan Christianity?
, certainly has me thinking along these lines.